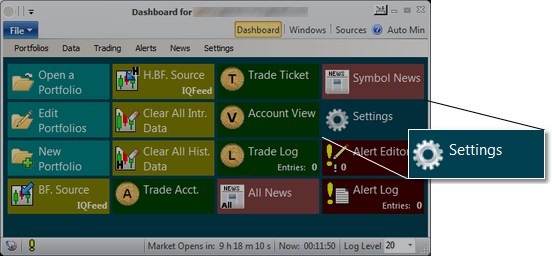 Medved Trader is very customizable to fit the traders' needs. A lot of these customizations are done through the various settings selections. You can get to the Settings Window by clicking on the Settings tile in the dashboard.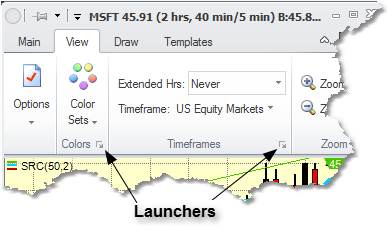 You can also get to some settings screens by clicking on the launcher (

) that appears in some sections on various windows' ribbon menus.