The Trade Log window displays all the trading activity during the current MT session - that is, since Medved Trader was last started. It is cleared between sessions, so if MT is stopped and then restarted, the log will be cleared.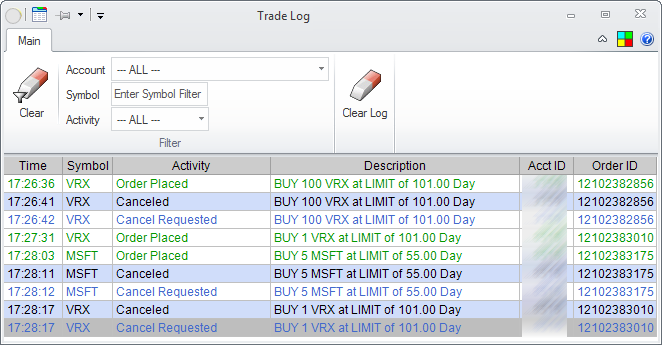 Any trading activity that happens on an account that is "active" in MT (meaning, its trading window has been brought up or it was used in Chart Trading) will be reflected in the Trade Log window.
For user convenience, the Trade Log window can be filtered by account, symbol, or activity type.